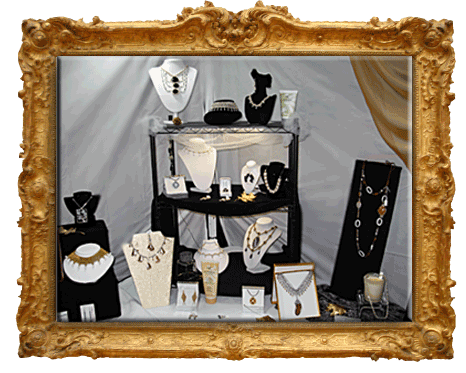 If you like what you see in my gallery, but prefer to feel and try on your jewellery before buying. At home jewellery party is a great option for you. It's the perfect opportunity to get together with friends and socialize while trying on gorgeous pieces of jewellery. If you live in Kitchener, Waterloo, Cambridge, or surrounding cities, simply pick a date and gather a group of 10 or more friends. I will bring my entire collection of jewellery to your home for your own personal shopping enjoyment.
Benefits of Hosting an At Home Jewellery Party!!!
Try on as many pieces as you like with no obligation to buy

The designer is on hand for any questions or adjustments to make a piece perfect for you

Any custom order placed during the party will be shipped FREE upon completion

A a host, you can earn points towards free jewellery! for every $20 earned at the party you host, you will get 1 point which is equivalent to $1. Points can be redeemed at any time towards jewellery items. You can even accumulate points over several parties if you wish. On average, previous hosts have earned anywhere from 20 to 60 points at one party.

Plus, it's a fun way to get together with your friends for a jewellery fun afternoon.

If you are interested in hosting an at home jewellery party, simply email me with any questions you may have, and we can arrange a date!