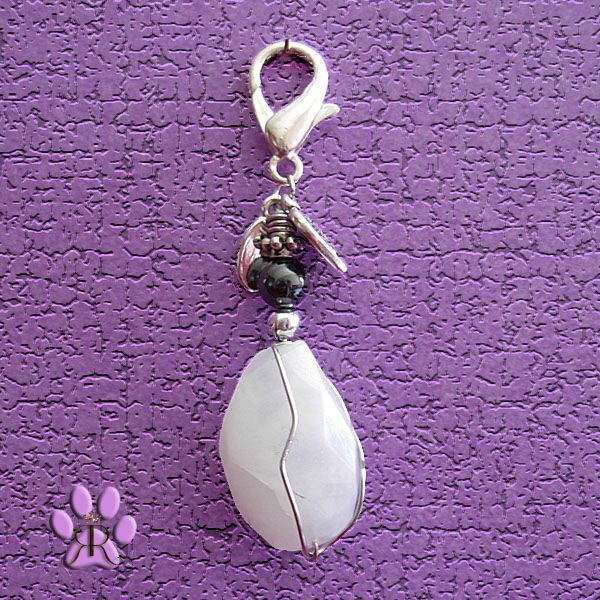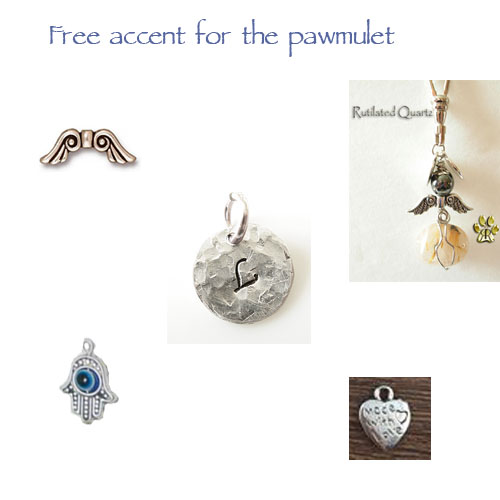 Click to enlarge photos
Moonstone carries lunar energy and helps to balance emotional upsets. It has a gentle energy that helps to ease stresses and feelings of anxiousness. The stone is filled with receptive passive energy which helps to alleviate negative attributes (like a bad temper or aggressive behavior)
Moonstone helps your pet to deal with stress and emotional instability, helps to calm over-reactions and provides deep emotional healing. It helps with digestion such as flatulence and Hyperactivity issues, Soothes and relaxes during the birthing process. Regulates hormone balances. Moonstone helps with mood swings, nervousness, and orphaned youngsters.
It resonates with all female qualities and produces an overall calming effect.
Chalras: Sacral, Solar Plexus

Hematite is worn to boost alertness to outside influences. It offers powers of concentration, self-control, courage and self-confidence. It is used to treat, insomnia problems, blood disorders and leg problems. It will also ground the body, mind and spirit while offering protection.
Comes with a clip on spring clasp that can be attached to your pets collar.
AILMENTS:
HCMS001 - Moonstone and Hematite Pet protective charm
US$ 25.00
For your complimentary item.
Choose ONLY one option FROM THE FOLLOWING
A- angel wings
B- Hamsa
or
C- Initial Disc with the letter of your choice.
ONLY When choosing HAND HAMMERED DISC,
Add Initials to " NOTE TO SELLER"