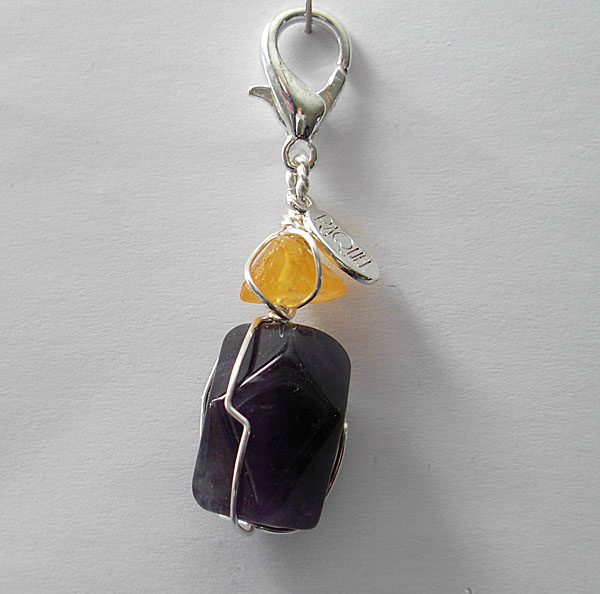 Click to enlarge photos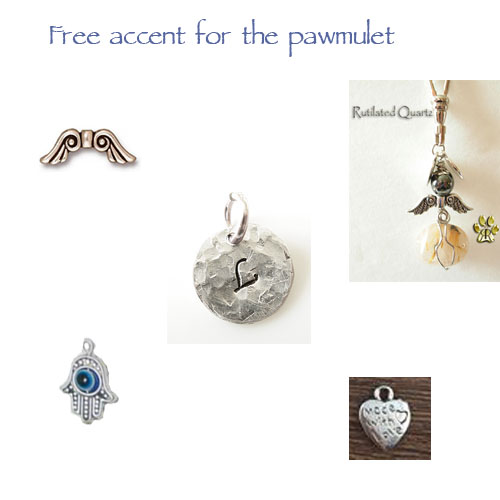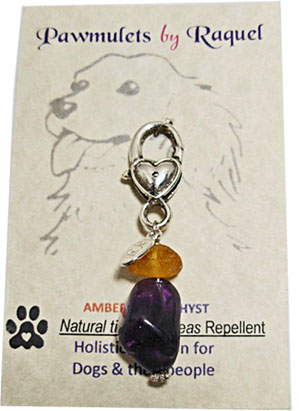 RAQUEL'S Amber and Amethyst pet amulet is a natural ticks and fleas repellent.
AMBER is a resin which contains aromatic chemicals called terpenes which produce a resinous aroma from the amber. When worn on your pet the friction from their fur will absorb this resinous smell from the amber. These resinous aromatic terpenes being released repel the ticks and fleas. The second way in which amber works is the electrostatic properties. Static electricity is generated when amber is rubbed against the fur which works as a tick and flea deterrent. The longer your pet wears the amulet the more effective it will be. It usually takes 3 weeks or more of wear to have maximum repelling properties.
Amber for animals is most effective when it is raw, and has its natural "skin". It has been proven that Baltic amber has the highest amount of Succinic acid and the properties are highest with the raw amber, or amber that still contains the outer "skin". Amber experts and scientists determine that raw Baltic amber is the best amber to use for animal amulets in order for them to be the most effective. Pawmulets by Raquel is uses Raw Baltic Amber in all its merchandise.
Amethyst - is a powerful all round healer; fleas hate the energy vibrations of amethyst which will help repelling those fleas as well.
The Amber and Amethyst combination is a super natural ticks and fleas repellent.
After 2 to 3 weeks you should see a difference.
Amber and Amethyst- Charm
Fleas & Ticks Repellent
HCAA001

US$ 30.00
For your complimentary item.
Choose ONLY one option FROM THE FOLLOWING
A- angel wings
B- Hamsa
or
C- Initial Disc with the letter of your choice.
ONLY When choosing HAND HAMMERED DISC,
Add Initials to " NOTE TO SELLER"