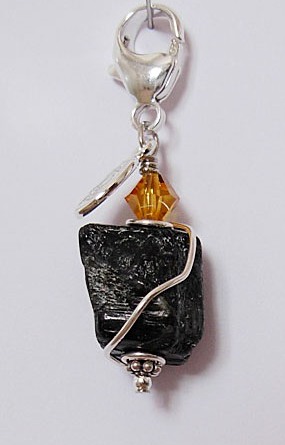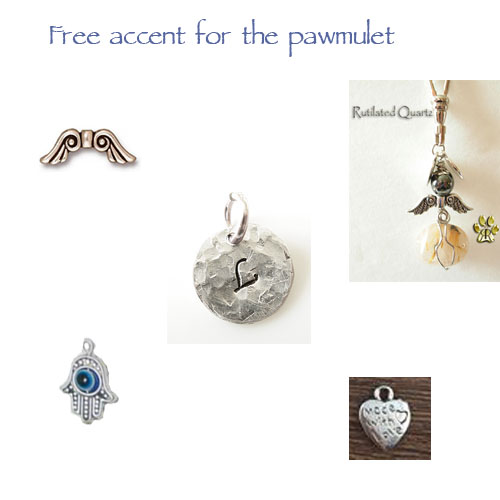 Click to enlarge photos
RAQUEL'S Black Tourmaline pet collar amulet is traditionally used to shield and protect from negative energy - environmental or emotional. With dogs it is especially important to offer this help because of their tendency to protect their beloved people by pulling into themselves tension and even illness. The Black Tourmaline acts like a protective field shielding the animal from harmful influences. reluctance to be touched (other than for obvious medical reasons: arthritis, inflamed skin, etc), reluctance/refusal to 'connect'.
1-3/4" long clasp included.
Comes with a clip on spring clasp that can be attached to your pets collar.
HCBT001 - Black tourmaline pet charm
US$ 25.00
For your complimentary item.
Choose ONLY one option FROM THE FOLLOWING
A- angel wings
B- Hamsa
or
C- Initial Disc with the letter of your choice.
ONLY When choosing HAND HAMMERED DISC,
Add Initials to " NOTE TO SELLER"