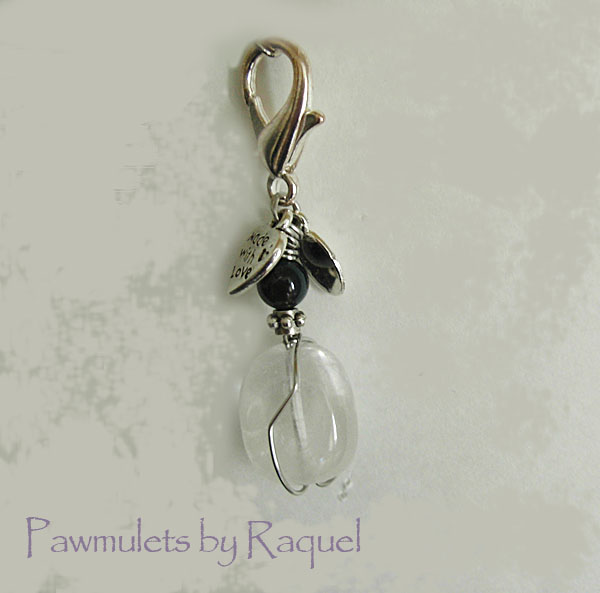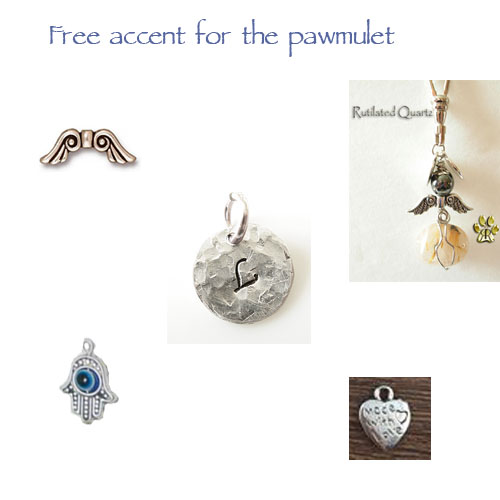 Click images to enlarge
CRYSTAL QUARTZ - is a master healer stone that is effective for all conditions. Helping any physical condition and mentaly as well. It contains the full spectrum of colors and as such will work on every level to bring the body into balance that is effective for all conditions. This crystal strengthen the aura and protects against negative energies. Clear Quartz will help strengthen your pet's immune system, which will improve his or her overall health. It can also stimulate energy levels and distribute it to the specific part of the body it needed. Excellent to use during training as quartz heightens communication between the pet and its owner. If you decide to use Clear Quartz for your pets, you should clear it in the evenings, as it will absorb any negative vibes with which your pet has come into close contact.
It boosts the immune system, which helps with faster healing. It alleviate pain and inflammations and will unblocked energy flow therefore it helps with poor blood circulation, repair damaged nerves , scar tissue and speed up the healing of injuries and broken bones.
Clear Quartz can particularly help to stimulate the thyroid and the thymus. It can help with digestive problems and ease nausea. It cleanses and enhances all the organs and strengthens all systems of the body. Clear Quartz is particularly helpful for chronic fatigue, arthritis, fibromyalgia, depression, bone injuries and intestinal problems. It protects against negative energies.
Since clear quartz is a very strong crystal, sometimes it is over pouring for sensitive animal. In this case a milky quartz is recommended
AILMENTS:
-LOW IMMUNITY
-POOR BLOOD CIRCULATION
-BLOOD DISORDER
-INFLAMMATION
-PAIN
-EFFECT OF RADIATION
-POOR HEALING
All chakras
HCCC001 - Clear Quartz-Healing crystal amulet
US$ 25.00
For your complimentary item.
Choose ONLY one option FROM THE FOLLOWING
A- angel wings
B- Hamsa
or
C- Initial Disc with the letter of your choice.
ONLY When choosing HAND HAMMERED DISC,
Add Initials to " NOTE TO SELLER"