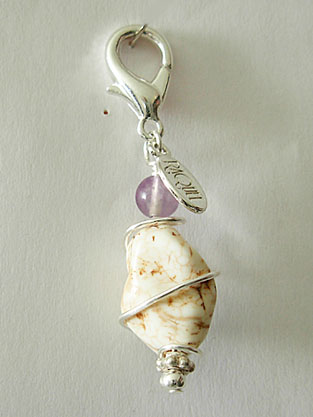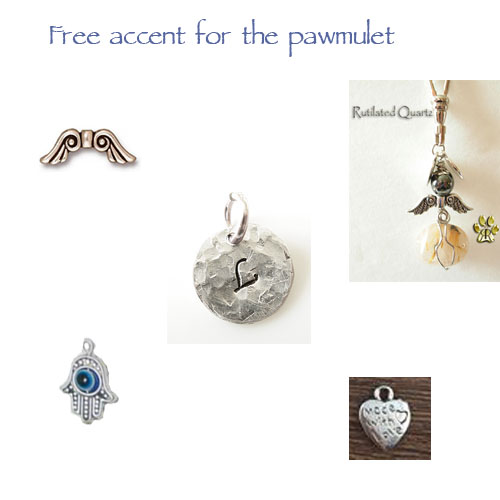 Click to enlarge photos
Magnesite is usually a white stone but may be cream, beige, tan, brown, gray, green, yellowish or clear. The magnesium gemstones may be translucent or opaque. Magnesite is magnesium carbonate. The magnesite stone ranks 4 to 4.5 on the Mohs scale of hardens.
Magnesite contains magnesium and improves magnesium absorption in the body. Magnesite improves bone and teeth problems. The magnesium in the gem helps to build bones.
Magnesite is a calming and helps to balance emotions.
Comes with a clip on spring clasp that can be attached to your pets collar.
1-3/4" long (clasp included)
HCMAG001 - Magnesite Pet charm
US$ 25.00
For your complimentary item.
Choose ONLY one option FROM THE FOLLOWING
A- angel wings
B- Hamsa
or
C- Initial Disc with the letter of your choice.
ONLY When choosing HAND HAMMERED DISC,
Add Initials to " NOTE TO SELLER"